tags: Sacred Relics Topkapı Palace
Topkapı Palace Sacred Relics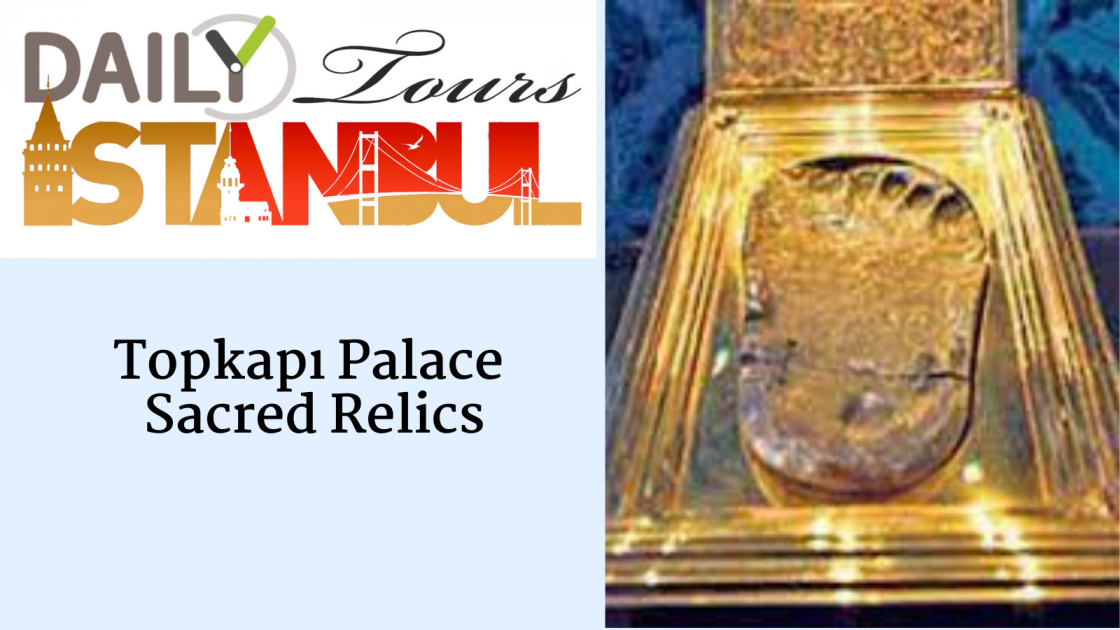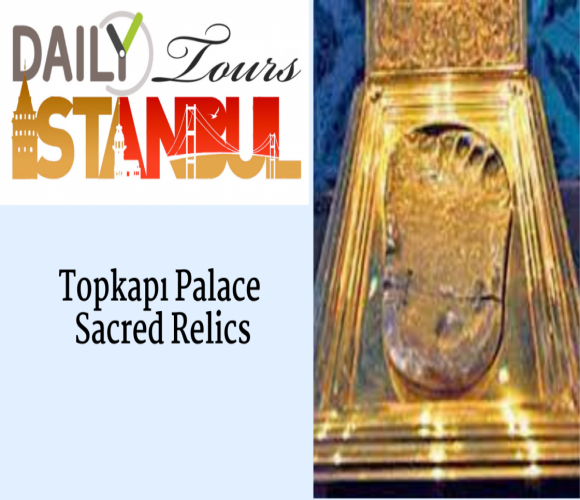 Editor: Rasim Terzi (Wed, Sep 13, 2023 1:47 PM)
---
Topkapi Palace Sacred Relics
---
Topkapı Palace Sacred Relics

One of the most important sections of the Topkapi Palace museum, one of the most visited museums in Istanbul and Turkey, is the section where the holy relics are exhibited. These works, located in the enderun section of Topkapı Palace, were used as the section where the Sultans lived during the winter periods before the harem section was added to the Palace. With the transfer of the Caliphate to the Ottoman Empire with Yavuz Sultan Selim, these holy relics were brought to Istanbul and preserved in the Topkapı Palace. With the end of the Ottoman Empire, the Republic of Turkey also gave due importance. Even during the Second World War, these relics were sent to Niğde by train for the safety of the holy relics. and these holy relics were placed in Akmedrese and Sarıhan in Niğde. The holy relics were kept safely until 1947.
The sacred relics exhibited in Topkapı Palace are as follows:
Prophet David's sword
staff of Prophet Moses
Prophet Abraham's food bowl
Hz. Joseph's pole
Prophet Yahya (Saint John the Baptisted) arm and skull
Footprint of Prophet Muhammad
destemal
Guardian of Hajar al-Aswad
Gate of repentance of Kaaba
Rain gutters, locks and keys brought to the Kaaba after the renovation,
Swords of the Companions
Hz. Muhammad's Cardigan (in the chest)
Caliphate Flag (in the chest)
Beard of Prophet Muhammad in boxes
Prophet Muhammad's tooth in golden box
Letters sent by Prophet Muhammad to other tribes
Seal of Prophet Muhammad in golden box
Swords, arrows and bows of the Prophet Muhammad and the Kaliphs
The vessel from which Prophet Muhammad drank water
Prayer rug of Hazrat Fatima
Robe of Prophet Hussein
The Holy Land
In this section, the Quran is read live every day. and the dust that emerged after the cleaning of these rooms was stored and poured into the tomb of the Sultan when he died.
Topkapi Palace Museum
It is open every day except Tuesday.
Opening Time: 09:00
Closing Time: 19:00 (Winter Closing Time: 17:00) (The entrance door closes one hour before.)
Entrance Fee: 750 TL (2023 Price) You can visit with your Museum Card.
Haremli Entrance fee: 950 TL (2023 Price)
Warning: The relics are very crowded throughout the day. If you want to see the holy relics in a more comfortable way. You should visit the museum as soon as it opens in the morning or when the museum is close to closing. To visit the place where the holy relics are located, clothes are checked, just like in mosques. Free scarves are provided for those whose clothes do not fit.
Wed, Sep 13, 2023 1:47 PM
---