Tour Code : Topkapi
Itinerary : Topkapi Palace and Harem
Location : ISTANBUL
Duration : 2 hours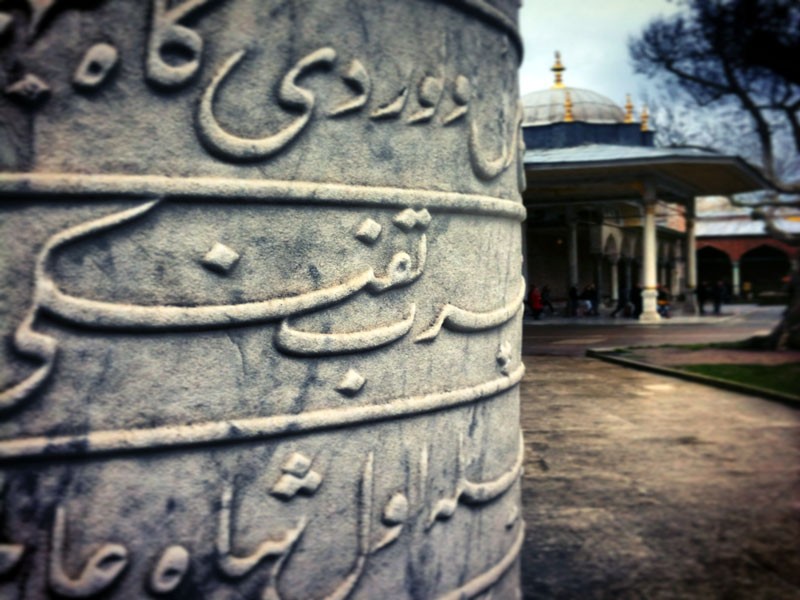 Topkapı Palace is a huge building complex which located best place of Istanbul. Topkapı Palace located on the hill same like Acropolis in ancient times. Topkapı Palace was either residence of Ottoman Royal family or Parliament Building for ruling all lands of Ottoman Imperial more or less 400 years. 24 Sultans used to live in Topkapı palace with their families , concubines, black eunuchs and white eunuchs. Topkapı palace was only palace which had a univercity inside. Topkapı Palace has a huge kitchen and also Topkapı Palace has different catogaries of exibitions like plates and potteries,weapon , clock, potraits, Holy relics and Jewelleries.
For more information, please join Topkapı Palace Guide Services
to read Istanbul Guide Services reviews written by our guests in Tripadvisor click here
This tour will be done everyday except Tuesday( museum is closed on Tuesday)
Meeting place
entrance of Hagia Sophia ,
Those rates do not include transportation,meals, museum admissions, tips.
Admission Fee
Admission Fee for Topkapı Palace Museum : 60 Turkisk Liras per person.
Admission Fee for Topkapı Palace Harem part : extra 325 Turkish Liras Per Person.
Younger than 8 years old ( passport required) and press are free.
Younger than 6 years old (passport required) are free of charge
for entrance of Topkapı Palace museum , you can use museum pass.
Visiting time for Hagia Sophia Museum
off season : 9 am to 5 pm ( last entrance : 4 pm)
high season : 9 am to 7 pm (last entrance : 6 pm)
how to reach Topkapı Palace museum,
in Istanbul , public transportation is much better than driving during rush hour . therefore we recommend you to use public tram ( blue line in thevPublic transportaion map) to go toTopkapı Palace. museum.
Tram station name for Topkapı Palace Museum is SULTANAHMET (BLUE MOSQUE)
ticket for transportaion for one person
4 Turkish Liras
if you get Istanbul Transportation card
ticket will be 2,15 Turkisk Liras.
for more information about Topkapı Palace Museum.
feel free to ask any question