Tour Code : tour-002
Itinerary : Hagia Sophia Museum
Location : istanbul
Duration : 1 hour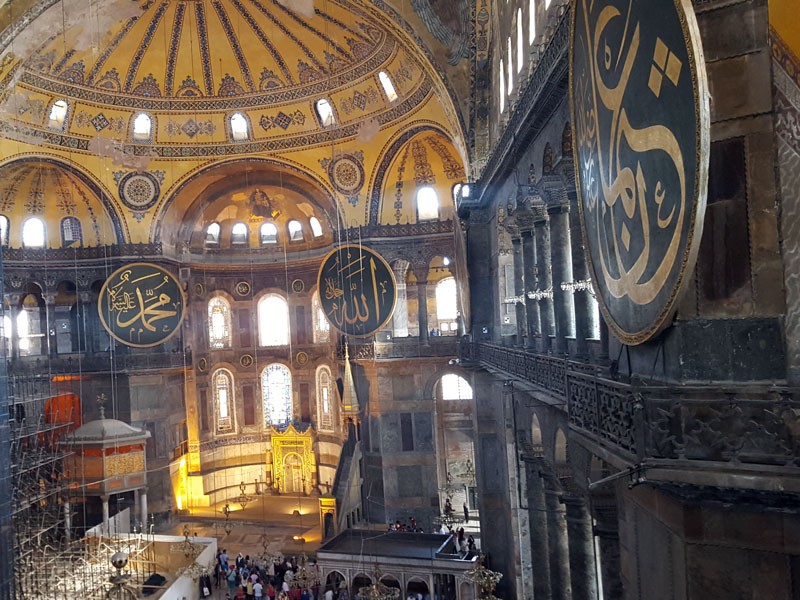 Thanks to Hagia Sophia Guided Tour, you can get more information about Hagia Sophia Museum. If no, You dont like Hagia Sophia museum. You start to think that you wasted your money and time. After that, you will write a bad reviews about Hagia Sophia Museum in Tripadvisor. when you look at oyster, It doesn' look interesting But every oyster has one pearl inside. you need some one to show it. to see pearl of Hagia Sophia Museum, you need a Professional Tourist Guide
Hagia Sophia is the oldest Building in Istanbul, Hagia Sophia used to welcome two religion christianity and Muslimin 1400 years. Today Hagia Sophia is a museum which is visited by 3 million tourist in one year.
for more information aboutHagia Sophia museum. Click here
Thanks to Hagia Sophia Museum Tour, you will get more information related to Architectural of Hagia Sophia , History of Istanbul, history of byzantium imperial and Ottoman imperial, history of Christianity by Specialist of Hagia Sophia Museum.
This price just covers guidance. other expenses like transportation, ticket of museum , personal expenses etc. are not included in price.
This Services done everyday except to Monday in English
if you want to hire A guide whose speaks Different langauge.
please feel free to contact us.
Meeting point : Hagia Sophia Museum Entrance
Meeting time : 10 : 30 am
İncluded in

Hagia Sophia Museum Tickets


English Speaking Profisional Tour Guide by Rasim Terzi 
Excluded
This Tour is done by IFM Travel Agency