Tour Code : Byzantine
Itinerary : Hagia Sophia Museum, Basilical cisterns, ancient hipodrome, small hagia sophia , byzantine palace, mozaic museum
Location : istanbul
Duration : 5 hours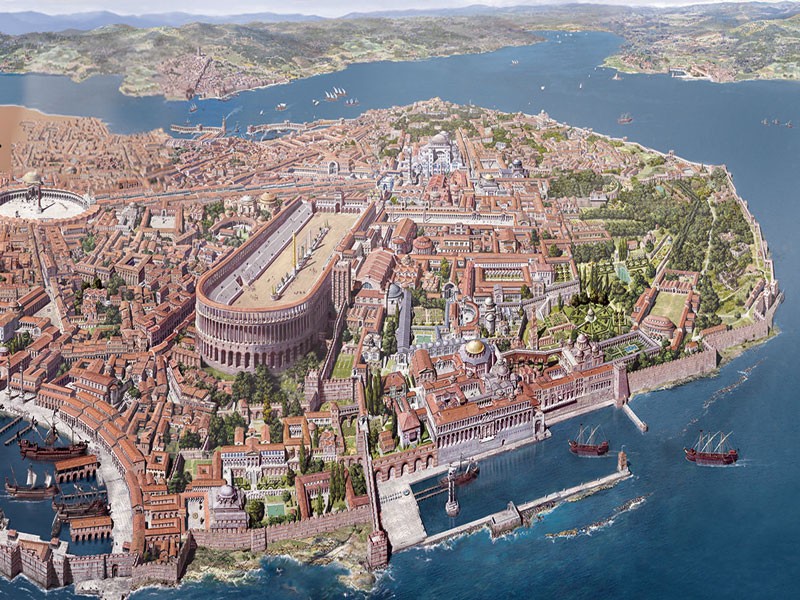 Istanbul was three times capital city for three imperial. At first time Istanbul was capital city for Rome imperial when Constantine the Great had planned to go to east.
After a while Rome emperior Arcadius divided his land in two part for his two sons. That's why, there were two rome imperial after arcadius. West part and East part. But German Historian called byzantine imperial instead of East of Rome Imperial. Therefore Istanbul was capital city of Byzantine İmperial after 4th. Century A.D. After Byzantine imperial defeated by Ottoman İmperial , Istanbul became capital city for Ottoman İmperial in 15th Century A.D.
Thanks to Byzantine Guide Services , you can discover the , byzantine history, Byzantine art, Byzantine mosaic, Byzantine paintings, Byzantine Architecture in Byzantine Churches, Byzantine Palaces And Byzantine Hipodrome. And also You visit hidden gems of Byzantine in Istanbul City which is impossible to find without any assistance.
Tour İtinerary
to read Istanbul Guide Services reviews written by our guests in Tripadvisor click here
Feel free to ask any question !!!