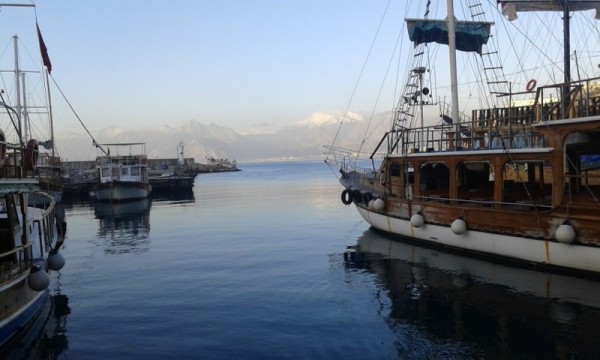 Mediaterranean Region in Turkey
Antalya
Santa Claus
This Gentleman has 10 different names . He was called Noel Baba in Turkey, Santa Claus in United state of America , Hı.Nıkolaus or Weihnachtsmann in Germany, Ded Moroz in Rusia , Şahda Baba in Azerbaijan, Pere Noel in French, Sinter Klaas in Holland ,Samichlaus in Sweden ,Nicolas in Italy , and Papa Noel in Spain.
Santa Claus was born in Patara Ancient city located in south of Turkey on March 15th 270. His parents was died when Santa Claus was kid. Santa Claus was raised by His Uncle. Santa Claus got education in Xanthos Ancient city. then Santa Claus became bishop in Saint Syon Church which was built by His uncle in Myra called Demre Today. Santa Claus had joined Nicea Council done by Roman Emperor Constantine the Great as a Myra Metropolitan Bishop in 325. Santa Claus opposed to seperation Of West and East Church. And Santa Claus supported Holy Trinity. He said " look at brick , three of water , soil and fire are together in brick. So Holy Trinity is possible to be in One Body.
Santa Claus was Saint Of Sailor. that's why , Every port has a church called Saint Nicolas. Santa Claus got some goods as a donation from merchant ships to help to poor families. and Santa Claus made private conversation with Constantine The Great to help Myra. And Constantine The great sent helps to Myra. .
Santa Claus passed away on December 6th. 343. his grave was in his Church in Myra. But His body was stolen by Pirates. and taken to bari in Italy in 1087
in Modern life , Santa Claus is one of important figure for Advertisement. At the first time , Coco Cola Company used Santa Claus as a Commercial. for that reason, Santa Claus costume was converted to red colour by Coco Cola Company.