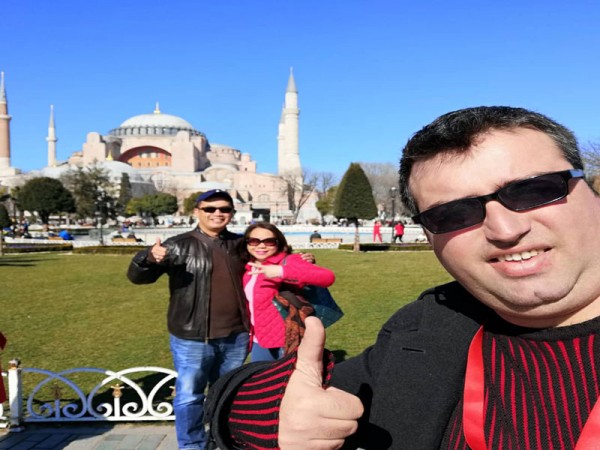 Istanbul private tour guide
Istanbul private tour guide can arrange your great days in Istanbul. You can managed to see a lot of things in one day thanks to Istanbul private tour guide. It is Inexpensive and efficient way to visit the city of Istanbul. You can see the important sights or where you want. Istanbul Private tour guide also flexible to attend your wishes.You can visit all the places without feeling rushed when you have a Istanbul private tour guide. Istanbul Private tour guide gets special perks such as skipping the long lines at highlights like Hagia Sophia,Topkapi Palace and Basilica Cistern. you will be was treated like VIP.you will be safe being around ıstanbul private tour guide. Also your private tour guide is able to recommend a delicious local food restaurants and trustable stores for shopping
How much is Minimum Legal guiding Fee in Turkey?
private guide istanbul
Istanbul Private tour guide is responsive over email and whatsapp and also your Istanbul private tour guide can answer all questions and concerns very promptly. Your tour guide can respond within moments to coordinate your tour. Your tour itinerary can be packed by advices of Istanbul Private Tour guide easily.
private guide istanbul turkey
after you will get good experience in your private Istanbul tour, we are sure that you will say "Totally worth it !" as Our Dear Guests who had our services of Istanbul Private tour guide said. We highly recommend you visit Istanbul with Istanbul private tour guide
Istanbul private tour guide cost
For 2021, Minimum Professional Istanbul Tour Guide cost is determined 640 Turkish Liras ( More or less 100 USD). In 2020, Istanbul Guide Services will offer to 120 USD for private Istanbul tour guide cost. This fee is just for professional guiding. Other expenses like Admission Fees, transportation, lunch are not included in Istanbul Tour Guide Fee
Istanbul Guide Services is ready for your questions. feel free to ask any question about Istanbul private tour guide by whatapps or e-mail . With 20 years of experience as a Professional Tour Guide , Istanbul Guide Service can give all details of Istanbul private tour guide. Also you can follow Istanbul Guide Services in Instagram , Youtube and facebook . Istanbul Guide Services has nice reviews in Tripadvisor . click Testimonials and our Tripadvisor page .