tags: Private Edirne Tour
Private Edirne Tour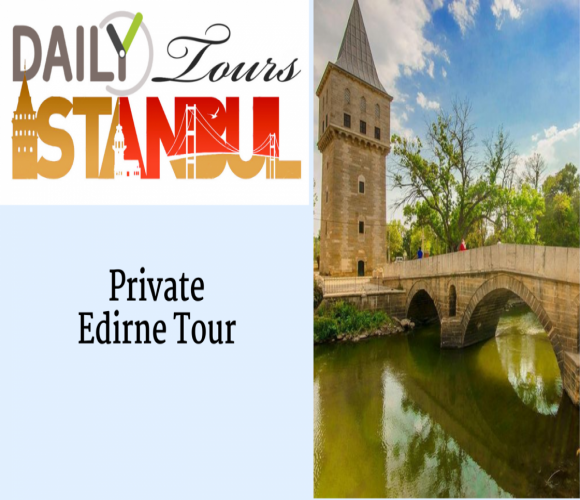 Editor: Rasim Terzi (Sun, Aug 20, 2023 3:42 PM)
---
Private Edirne Tour
---
Private Edirne Tour
Private Edirne Tour
Edirne, the second capital of the Ottoman Empire, is 240 kilometers away from Istanbul. It takes about three hours to reach Edirne from Istanbul. Since this is a special one, you can make a special Edirne tour route for yourself. Or you can ask a professional guide to prepare this route.
During the Private Edirne Tour, the places that are generally seen in Edirne are:
If you are Edirne you must do these three things. You should see the calligraphy of the Old Mosque, the Door of the Üç Şerefeli Mosque, and the Structure of the Selimiye Mosque.
Also, you should not buy Mirrored Brooms, Kavala Cookies and Fruit Shaped soaps in the famous bazaars of Edirne.
You can see the Mimar Sinan Wax statue, which is exactly like the real Mimar Sinan
You can see the two Beyazıt health museums where music therapy is provided.
Right next to the Meriç River, you can see the Edirne Palace of the Ottoman Empire, only the ruins of which can be seen.
If you are visiting Edirne during the festival, you can see the Kakava Festival and the Kırkpınar Oil Wrestling Festival.
You can taste the fried liver, which is the most local flavor of Edirne.
Sun, Aug 20, 2023 3:42 PM
---