tags: Transportation options to Istanbul airport
Transportation options to Istanbul airport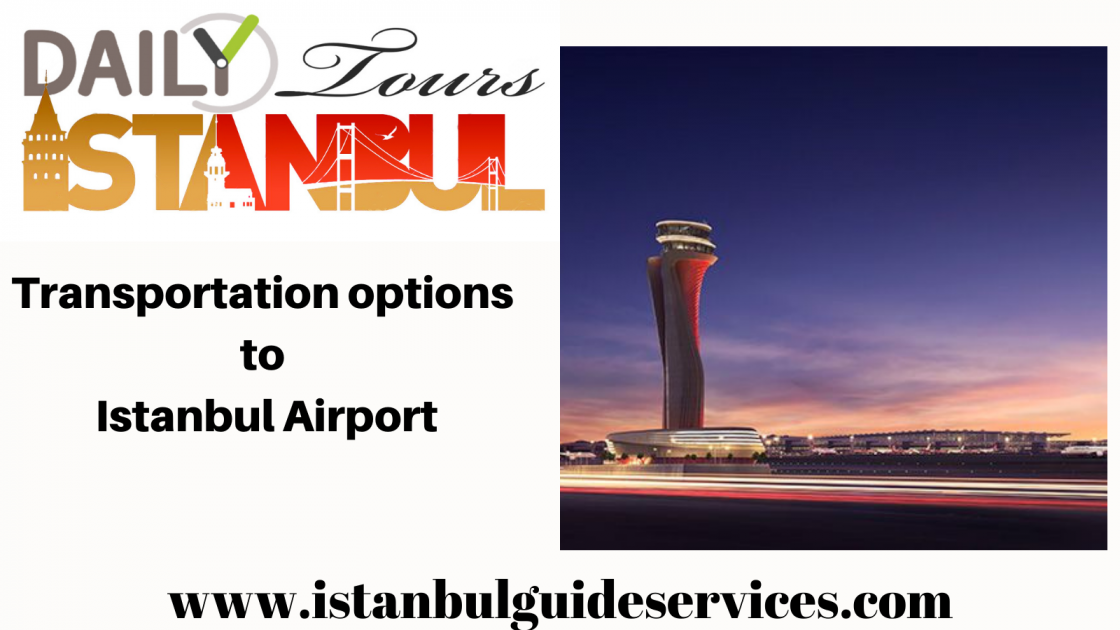 Editor: Rasim Terzi (Wed, Mar 15, 2023 11:33 AM)
---
Transportation options from the cheapest to the most expensive to Istanbul Airport
---
Transportation options to Istanbul airport
Transportation options to Istanbul airport
If you are going to the city center by public transport at Istanbul airport, you need to get an Istanbul Card. We recommend you to read this article for Istanbul card.
Subway
While writing this article in 2023, you could only go as far as Kağıthane district from Istanbul airport by Subway. But the metro between Istanbul airport and Kağıthane will extend to Levent district in time. In addition, you will be able to go to Halkalı district by Subway from the airport with another metro that is still under construction. You can reach the historical peninsula of Istanbul by transferring from Halkalı to the Marmaray metro. You can also reach Taksim Square, the other important center of Istanbul, by transferring to the Levetten Yeşil metro line. In this way, you will reach Istanbul center in the cheapest way from Istanbul airport. This Subway runs every 20 minutes starting at six in the morning and until 12 at night.
Public Buses operated by İstanbul Municipality
Istanbul metropolitan municipality organizes public bus services from Istanbul airport to six points of the city. This time, which does not have many flights like the metro, it can still enable you to arrive at the airport conveniently. These six routes are: H-1 Mahmutbey Metro, H-2 Mecidiyeköy, H-3 Halkalı, H-6 Arnavutköy H-8 Hacıosman Sarıyer, H-9 Cevizlibağ
Havaİst Bus Shuttle
The name of the company that provides bus shuttle service at Istanbul airport is Havaist. There is a regular bus shuttle service to 17 points of Istanbul every half hour. It serves 24 hours. The bus shuttle, which is made only at night, is not every half hour like during the day. Therefore, if your flight is at night, you should pay attention to this.
The bus shuttle stops organized by Havaist are as follows;
Taksim
Bakırköy
Beyazıt- Aksaray
Beylikdüzü
Silivri
Sabiha Gokcen Airport
Halkalı - Başakşehir
Avcılar
Bus Stations
Kadıköy
Beşiktaş
Bus services from Istanbul Airport to other cities
Istanbul airport is a very important airport among the provinces around Istanbul as well as serving only for Istanbul. For this reason, there is a transportation service within these provinces at Istanbul Airport.The cities you can go to by bus from Istanbul Airport are;
Bursa
Çorlu Tekirdağ
Çerkezköy
Kocaeli
Sakarya
Edirne
Kırklareli
Taxi
As in every airport, there is a taxi service at Istanbul airport. There are three different types of taxi in Istanbul: yellow taxi, turquoise taxi, luxury taxi. These three different taxis have different pricing. However, a limited number of taxis serve the taxi service at Istanbul airport. Taxis coming from another part of Istanbul are not allowed to pick up passengers from Istanbul airport. For this reason, it can sometimes be difficult to find a taxi at Istanbul airport. There are times when passengers wait in long lines for a taxi.
Private Airport Transfer
Another service you can use for transportation from Istanbul Airport is the airport transfer service with luxury minibuses and vehicles. With this service, you can go to the city center of Istanbul at any time with the vehicle waiting for you.Istanbul airport transfer service can only be organized by travel agencies according to the law. You must provide your Passport details for this service. The company providing this transfer service is obliged to notify your information to the Ministry of Transport.
Wed, Mar 15, 2023 11:33 AM
---