tags: Archaeological Package Package Tour
12 days Archaeological Package in South of Turkey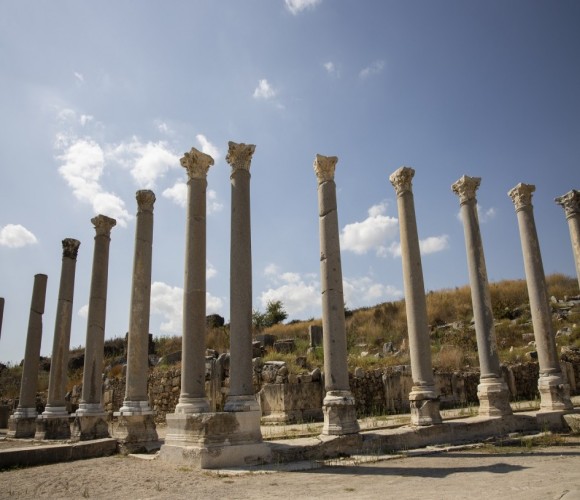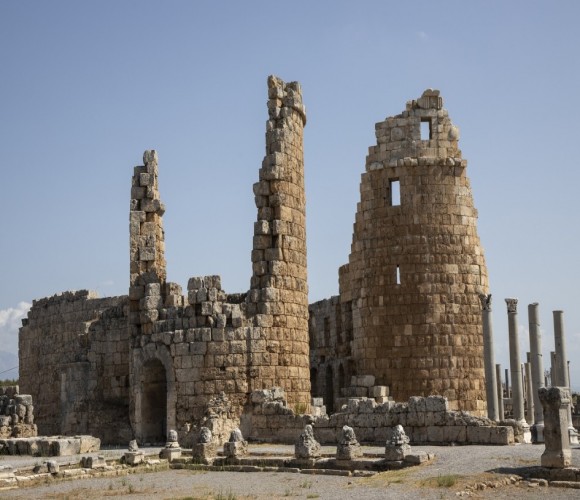 Editor: Rasim Terzi (Mon, Oct 11, 2021 8:59 PM)
---
12 days Archaeological Package in South of Turkey 1050 USD
---
12 days Archaeological Package in South of Turkey 
Arrival- BODRUM Halicarnacus. - WENSDAY
Leaving back HATAY / Antiocihıa SUNDAY
Every year in April, May, September, October every WENSDAY arrival At the BODRUM. / Milas airport. Transfer to hotel. ( In summer too hot and humith)
OVERNIGHT
1- BODRUM
2- BODRUM
3- FETHIYE
4- KAŞ / Kash
5- ANTALYA
6- ANTALYA
7- ANTALYA
8-SILIFKE
9- MERSİN
10- ANTAKYA /Anthiocia
11- ANTAKYA
Transfer to airport
MUSEMS & ANTIENT SITES
In BODRUM / Halıcarnacus, foundation of the monumental tomb of MOSOLS from III. century BC. The reliefs are in the British Museum / London.
Monumental city gate MINDOS from helenistic period. – The THEATER.
" Under Sea Archeological Museum," in the castel from sea mrchants of Genova / Italy.
In FETHİYE / Telmesos, garve tomb on the rocks of the king AMINTAS.
Boat trip in the Dalyan canal and tombs on the rocks from Lyci'en antient site
KAONOS.
XANTHOS. The capİtal town of LYCIA was on the on the north coast of a bay which has been silted up bythe river XANTHOS,. is not existing to day. On w the big stone monolit could be seen thr Lycien inscriptients . Lycien alfabet has been nodel for the Latin alfabet.
In the french language the city has been called LYCEE' and the school LISE. In the
Italiens call the city LICHA and the high school LICEHO. In the Latin landuage was called Lyseum.
PATARA was on the South coast of the bay, where St. NICOLAS was born.
Boat trip from KAŞ / Kash ( Antifelos ) to DEMRE / Myra. During the sail, marble sarchofagos on and in the sea.
In DEMRE / Myra. A double churche from VI. And XIII centuries, The St. NICHOLAS churche. The tombs on the rocks and a big TETAHER.
The antient city FASALIS is famous with three hourbers.
The antient city SAGALASSOS, at the 1700. m. ( 5000 feet) high from sea level. Has been uncovered by the archelologist from University BRUSSEL. The wonderfull merble sarchofogus of the city are in the musoem BURDUR.
Baroque Travel Tour ( 2 ) -4-
TERMESOS, 1000. m ( 3000 feet). higher tan the sea level. ALEXANDER THE GREAT could not go in.
The arcehological museum in ANTALYA, has wonderfull stauses and sarchofogus. Antient sites, PERGE, SIDE, ASPENDOS have big TEATHERS.
In Perge, a big stadıum and the helenistic city gate. Aspendos was on an the island, before the sea was sealted up. Between the island and country you can sea very intresting AQUADUCT, where tehe water could run three times up and down.
The antient site ANAMORION, is on the southes coast of Turkeyat the 36 parallel degrees. On the coast also there is a big castel from sea merchants of Geneova / Italy.
Near Slifke at the 1000. m. hight, antient site OLBIA. The Silifke river in april the water was very cold. Germen king FREDERIK BARBAROSSA wanted to swim and died.
Another castel from sea merchants of Gnnova on an island wich is only 200. m. avay from the main road. Karatepe' de HITI's ASLANTAŞ openair Museum.
ANTAKYA, / Antihocia, like Tunesia has one of tw. MOSAİC MUSEM. After first war, until 1939 the FRENCH arceologists discoered the mosaics. In Antakya you can
wisit a cave, wich has been called by crusaades St PETERS churche.
Mon, Oct 11, 2021 8:59 PM
---